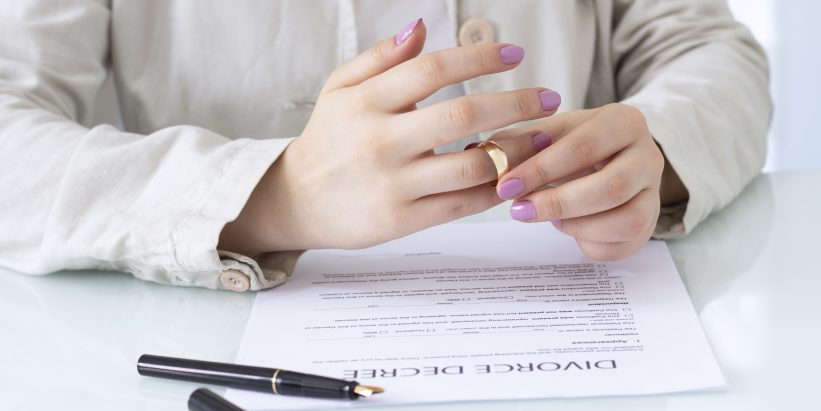 If you are considering divorce, you probably have questions about how long it will take. After all, if you are divorcing, you'd no doubt like to have it finalized sooner rather than later. While every divorce is unique to the situation at hand, the fact is that divorce is also unpredictable. Generally, however, if you and your divorcing spouse are in agreement – or close to agreement – on the main issues that need to be resolved in your divorce, it's likely to take far less time than if you and your spouse are farther apart on those issues. If you are facing divorce, you need an experienced Illinois divorce attorney on your side.
Requirements to File for Divorce
Before you can file for divorce in Illinois, the following requirements must be met:
Either you or your divorcing spouse must have lived in the state for at least 180 days if the issue of children's custody is involved or 90 days if you have no children. 

If you are filing for a no-fault divorce – on the grounds of irreconcilable differences – you and your divorcing spouse must have lived separate and apart for at least six months (if you are both in agreement about divorcing) – and for at least two years if you are not. 
If you are proceeding with a divorce, these requirements may already have been met, which means they won't delay the process.
The Divorce Filing Process
The first step in the divorce filing process is submitting your petition for the dissolution of marriage to the circuit court. Within two weeks, the court will provide you with your case number and the judge's name and will issue your summons. It can take the sheriff's office an additional two or three weeks to serve the summons on your spouse. From here, your spouse has 30 days to respond and to indicate whether he or she is contesting the divorce. If you and your spouse can find middle ground on all of the primary divorce issues within these 30 days, your divorce can be finalized on the court date set. The primary divorce issues include:
Child support 

The division of marital property

Spousal support (or alimony)
Accelerating Factors
If you and your spouse have reached an agreement on every component of your divorce, you have the opportunity to reduce the 30-day wait period from the summons to the assignment of a court date. By signing an Entry of Appearance, Waiver, and Consent form, your spouse waives the serving requirement and allows a court date to be set without waiting for 30 days.
An Experienced Illinois Divorce Lawyer Can Help with Your Divorce Concerns
Your divorce will take as long as it takes to get it right – ensuring that it protects you and your children's rights.  The experienced Arlington Heights divorce lawyers at Andrea Heckman Law are committed to skillfully advocating on behalf of your rights while moving your divorce forward as effectively and efficiently as possible. Your case matters, so please don't hesitate to contact us for more information today.